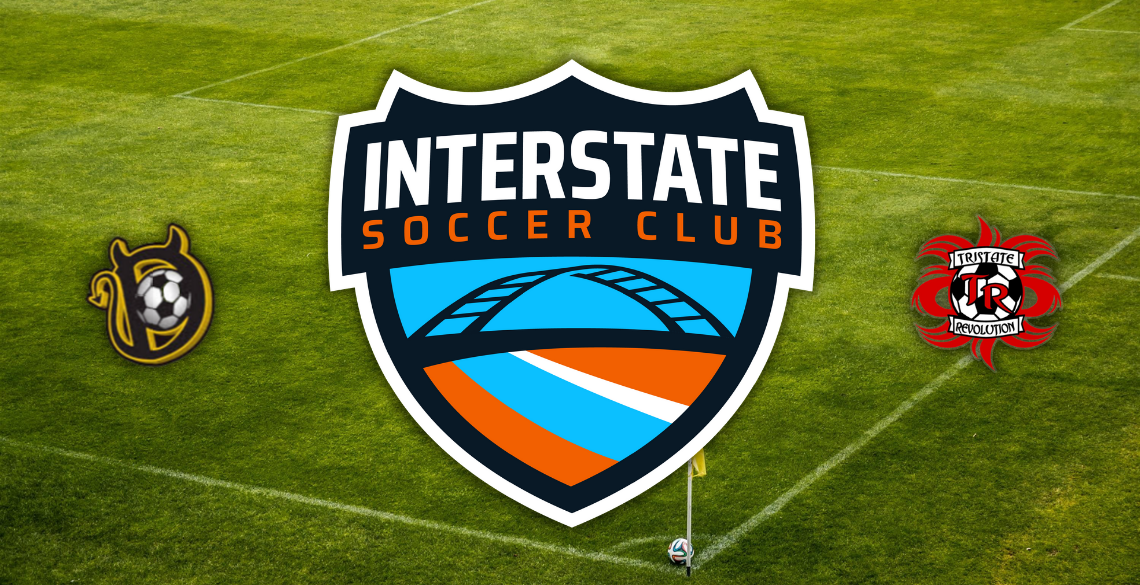 (Para español, seleccione el idioma en la parte superior de la página.)
Q: What made this the right moment to merge the two organizations?
A: Discussions between South Sioux City Soccer Club, and Tristate Revolution Soccer Club board members, as well as with club members and community advocates provided insight into the shortfalls that were happening due to the split of the youth soccer clubs. At the present state, soccer talent was being split between South Sioux City Soccer Club and Tristate Revolution Soccer Club, along with local soccer players seeking club soccer activities outside of our community. Along with player split, coaching talent and board resources were split as well. Each club was working to better their own organization, which also split community resources and support.
Q: Who was involved in these discussions?
A: Initial discussions started from several avenues including coaches, parents and board members from South Sioux City Soccer Club and Tristate Revolution Soccer Club, as well as community advocates and connections. Advanced discussions on the feasibility and beneficial aspects of a merger were continued with a large focus group. This group included board members from each organization, current coaches, parents and community advocates and connections. After several meetings and feasibility was confirmed, meetings with all coaches from both clubs as well as parent meetings were held to ensure information sharing and to gather any concerns as the new organization was being formed.
Q: What are the benefits of Interstate Soccer Club?
A: Interstate Soccer Club will allow unified effort of both the South Sioux City Soccer Club and the Tristate Revolution Soccer Club to continue the growth of club soccer in Siouxland. Interstate Soccer Club will also have a greater focus on recreational soccer in the area by overseeing the merger of the South Sioux City Recreational League and the United League in Sioux City. This connection of these organizations will allow players of all ages to find the correct level of play in our area and continue to be provided opportunities to develop as their interest increases.
The merger of these organizations will allow for a single organization to provide support to the players and coaches through a unified board and a team of Directors of Coaching. The Directors of Coaching will work to supply all coaches with coaching training opportunities and additional support via training planning, training attendance and other actions to which will help provide quality coaching to the players. The Directors of Coaching will also be a resource to the players and their families to provide a connection for any player and team questions that may be outside of a coach discussion.
Q: How will the teams be set up?
A: Interstate Soccer Club will be comprised of all players who join from South Sioux Soccer Club, Tristate Soccer Club and any additional players who register to play for the club. With teams coming from both clubs, these teams will be joined together in age-specific player pools. This means that all players born in 2011 will be included in a single 2011 player pool regardless of if there are 20 players or 40 players. These age specific player pools will allow multiple teams to be created at each age division to provide all players with the correct level of play. The player pool also provides for fluidity between these different teams based on any change in level of play and player availability to any competitive events. While existing teams for South Sioux City Soccer Club and Tristate Revolution Soccer Club will be combined into the pool, the specific teams that are formed within the player pool may not be exact to what the previous teams were prior to joining Interstate Soccer Club.
At the start of the new season, all players will likely be placed into their correct age-specific pool. From that point, evaluations during tryouts as well as during the new season start, discussions can be had if coaches and Directors of Coaching determine a player may be playing at a higher level that their current age-specific play will allow. These situations will be different for each possible player, so will be addressed appropriately at each occurrence.
Q: How will play be provided via the player pools?
A: Each player pool will have designated coaches that will oversee the teams and players within. Training sessions will be held both as the entire pool of players as well as team specific training when competitive play is approaching. The pool training will allow for all players to train together on technical development and will allow cross play of all players to allow all players to work together on specific training events.
Teams will be created within the player pool by the designated coaches and Directors of Coaching to provide competitive play to all players. Depending on the number of players in the pool, 1 or more teams will be formed and be provided opportunities for competitive play through club friendlies with other area soccer clubs as well as tournament play. All players will be afforded ample playing opportunities regardless of level of play. Above all, the coaches and Directors of Coaching will be working toward maximizing the development of all players.
Q: Where will the club be registered?
A: Interstate Soccer Club values the connections with both the Nebraska Soccer Association as well as the Iowa Soccer Association. The club soccer portion of Interstate Soccer Club will be registered through the Nebraska Soccer Association. The recreational soccer portion of Interstate Soccer Club will be registered through the Iowa Soccer Association.
Q: How will tryouts and registration be set up?
A: Registration will take place annually in the summer based on the registration dates that are provided by the Nebraska Soccer Association. These dates usually fall within the 2nd week (for younger ages) and 4th week (for older ages) of June each year. In the week prior to scheduled tryouts, current club players will be provided details on how to register for tryouts online. This information will also be provided to the recreational league and community connections for new and prospective players.
Tryouts will occur during a week time frame, which will provide 2 separate date options for players to be evaluated by the coaching staff, Directors of Coaching and additional evaluators assisting the club. Each player will be provided the opportunity to play in front of these individuals to help assist in the correct placement of each player within the player pool.
Once tryouts for each specific group are completed, a notification will be sent out to each family who took part in tryouts to accept an invitation to join the club. At that time, the club will provide specific details on that player's placement as well as a club overview, handbook and guidelines for any player registering for the Interstate Soccer Club. Once registration is complete, the designated coach for your team will contact you in regard to future training sessions.
Q: Once registered, how much will the club cost?
A: Interstate Soccer Club is committed to providing competitive play to all players in Siouxland. With that goal, the club has reviewed the best options for families to provide payment for the club experience. Club fees have been broken down into fixed costs, uniform costs, as well as variable/participation costs. The fixed costs for each player are those that the club will collect from each player and then further use those funds for specific payments. These fixed fees include player registration, coaching fees, Director of Coaching fees, summer/winter technical sessions, winter indoor practice facility sessions, field maintenance and other fixed costs to the club. Players are required to purchase at least 2 uniform kits every 1-2 years (depending where we are in the uniform cycle). The cost of these two kits is around $130. The variable costs for each player include the registration of a player for team specific soccer leagues, tournament fees, and other participation fees. The variable fees will continue to be collected by the team treasurers as specific events arise.
The fixed fees that are collected by the club are $400 per year (the soccer season runs from 8/1 to 7/31 each year). In order to provide ease of payment to our families, the club has set up an online payment plan which will allow the split of this amount. An initial payment of $100 will be required at registration with the option to pay the remainder in full at that time, or split the remaining amount into 4 monthly payments. The payment plan will allow for families to set up a mode of payment online to draw on a monthly basis until paid in full. At any time a payment is not received due to a nonpayment, change in payment mode, or expiration/replacement of card, the club will reach out to the family to remedy the occurrence. Families with multiple players in the club are eligible for automatic discounts provided at registration ($100 discount for 2 players, $300 discount for 3 players).
Q: Is there any payment assistance for those who may not be able to afford?
A: As stated prior, Interstate Soccer Club is committed to providing competitive play to all players in Siouxland. The club will be providing the opportunity for any player to request scholarship assistance to help with the registration costs to play for the club. The scholarship process will have requirements to qualify for assistance, which will be provided to each family upon the request for scholarship.
If you have any other questions not addressed here please reach out to us directly: contact@interstatesoccerclub.com.