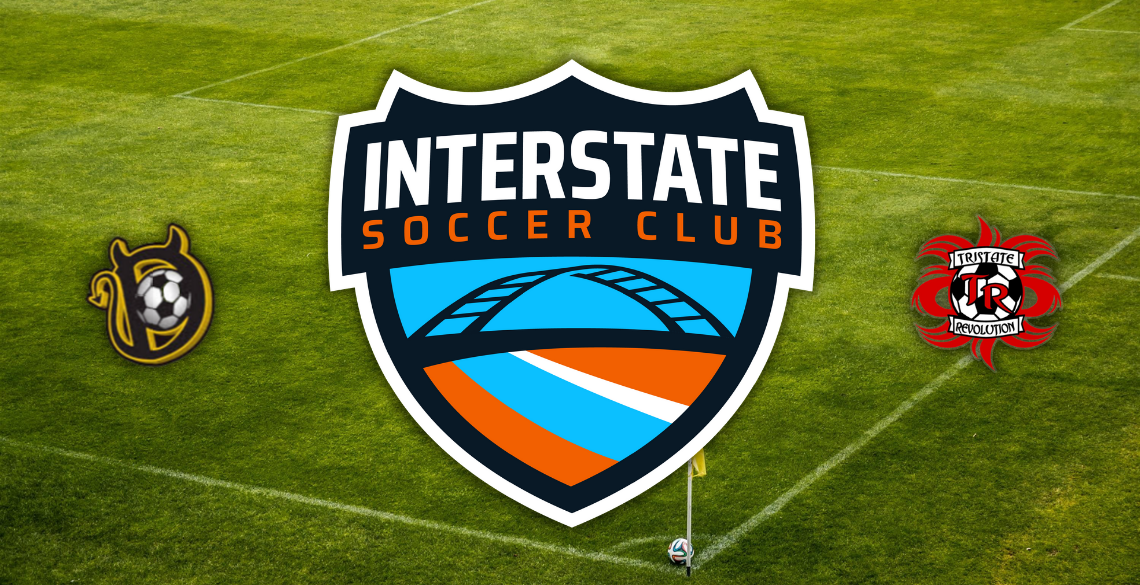 FOR IMMEDIATE RELEASE
March 15, 2021
South Sioux City Soccer Club Merges with Tristate Revolution Soccer Club to Better Serve Area Youth Soccer Players!
Today, the two mainstay soccer clubs in the area are announcing their merger to form the Interstate Soccer Club effective with the 2021-2022 soccer season. This merger will help better streamline soccer programming and combine resources to provide the best possible experience and opportunities for the 1,000+ youth and adult soccer players in the Siouxland area.
In addition, the Siouxland United League recreational league and the South Sioux City Soccer Club recreational league will also be integrated into the new organization creating a seamless path for players from youth recreational soccer, to Academy, to Club, all under a single brand and leadership.
A new Board of Directors has been installed to lead the organization. Included are five current members from the South Sioux City Soccer Club, and five current members from the Tristate Revolution Soccer Club. In the near future we will also be adding additional soccer advocates from our community to serve.
The new organization will be led by Cory Christensen, Pat Herbst, and Scott Clausen, Directors of Coaching, and Fae Seil, Director of Operations.
Executive Board of Directors:
Tyler Zellmer, President
Dustin Karnes, Vice President
Kirsten James, Secretary
Eric Gilbertson, Treasurer
At Large Members:
Alex Alamillo, Edgar Ponce, Jenny Amundson, Marla Grier, Ryan Avery, and Tom Loftus.